Teams- Maximising Team
Effectiveness
SCROLL CREATE BIG LEAPS IN PERFORMANCE
Is the value of your team greater than the sum of its parts? Team coaching is a fantastic opportunity to enhance its cohesiveness and confidence, to get everyone to understand themselves better and the role they play in the success of the group. What makes a great team truly outstanding? The best performing teams have a 'special' ingredient that needs nurture. Our team coaching helps you identify what can drive your team to gold.
We offer support with creating positive and effective team dynamics and engaging and motivating the team.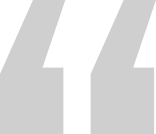 The Perform systemic team coaching
A team is a small number of people with complimentary skills who are committed to a common purpose, set of performance goals, and approach for which they hold themselves mutually accountable." (Katzenbach and Smith, HBR, March 1993)
Our coaches support your teams to become harmonious and successful by looking at the different areas that bond them together.