Board and C-Suite
Effectiveness
Assessment
SCROLL QUESTIONS THAT BRINGS PERFORMANCE
The in-depth review of how your Board is doing can help create big improvements in effectiveness. Perform Partnership offers companies, partnerships and not-for-profit organisations an independent and bespoke Board Effectiveness review service with a coaching lens. The goal is foremost to facilitate a productive conversation and positive change. The premise: what gets measured gets improved, the organisation is resourced to a self-directed solution, and our clients' success 100% needs to be at the heart of every conversation.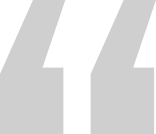 IS YOUR BOARD LESS THAN
THE SUM OF ITS PARTS?
The methodology rests on a wealth of disciplines: knowledge of organisational behaviour and culture, of Boards and C-Suites, of governance issues, including a strong understanding of partnerships, professional service firms and financial services organisations, psychodynamics, neuroscience, high-performing teams and leadership."